Machine de gaufrage à haute fréquence de TPU

Le modèle hydraulique à pédale électrique. Sortie de puissance électrique forte
Machine utilisant un mécanisme spécial conçu, la pression maximale de la pédale peut atteindre jusqu'à 400KGS afin de répondre à la plupart des conditions de fonctionnement. Les composants de haute qualité font fonctionner ces machines de manière très douce et précise; La puissance de sortie de la machine peut être ajustée au niveau du syntoniseur en fonction de la taille de l'électrode et de l'épaisseur du matériau. En outre, d'autres dispositifs de commande et circuits électriques spéciaux ont considérablement réduit le temps de soudage nécessaire pour augmenter la productivité de la machine; Machine de soudure à haute fréquence équipée d'un stabilisateur de fréquence et d'un suppresseur de fuite magnétique à haute fréquence, ce dispositif fournit une fuite de rayonnement magnétique électronique pour éviter le brouillage d'autres instruments électriques tels que la télévision et les radios, etc.
Spécification:
Model

CH-5KW-STYY

CH-8KW-STYY

Output Power

5000W

8000W

Voltage

220V/380V 3P 50/60HZ

Input Power

8KVA

10KVA

Oscillation Frequency

27.12MHZ

27.12MHZ

Oscillation Tube

7T85RB

7T69RB

Anti-Spark System

NL-5557

NL-5557

Max Pressure

800KG

800KG

Gap of Electrode

160MM

160MM

Size of Mould Holder

160*310MM

160*310MM

Working Table Size

350*700MM

350*700MM

Machine Size

2150*1220*1550MM

Machine Weight

500KG

550KG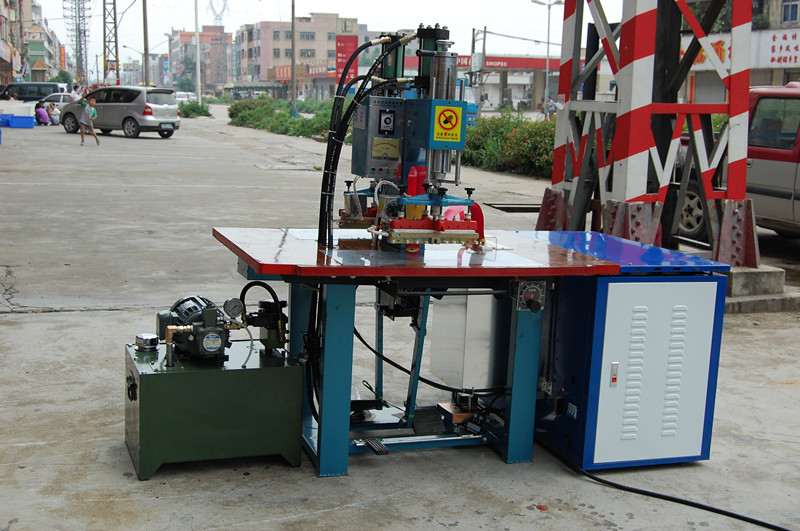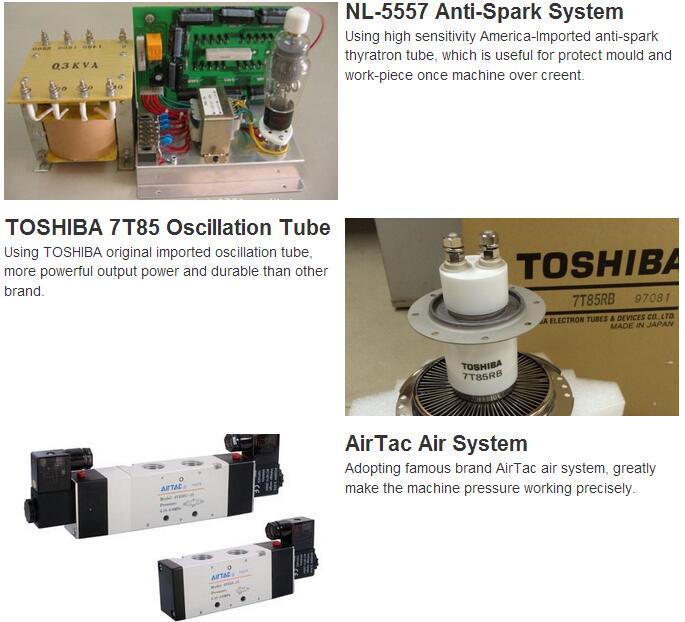 Machine de gaufrage à haute fréquence de TPU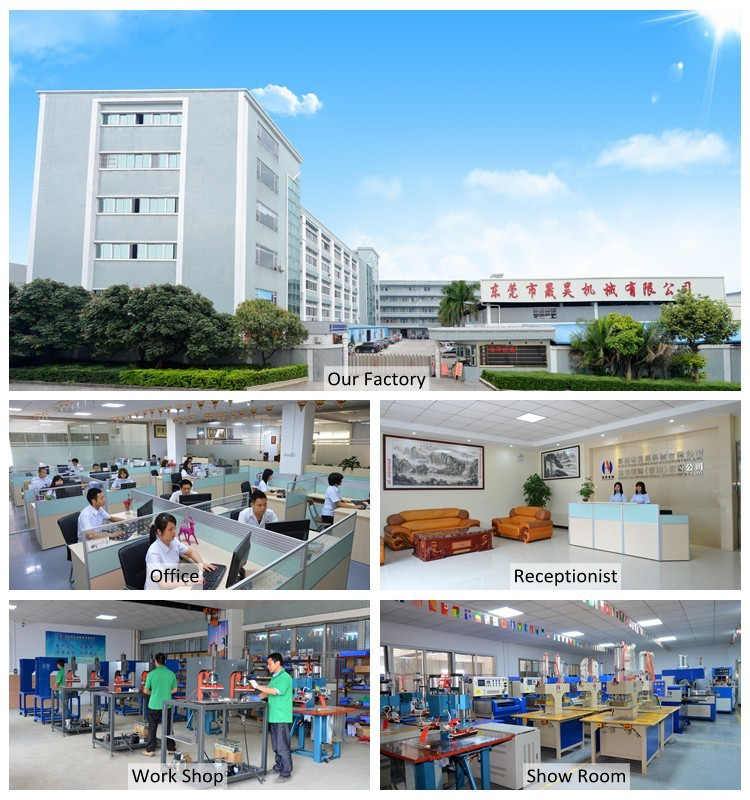 Machine de gaufrage à haute fréquence de TPU

Certificat: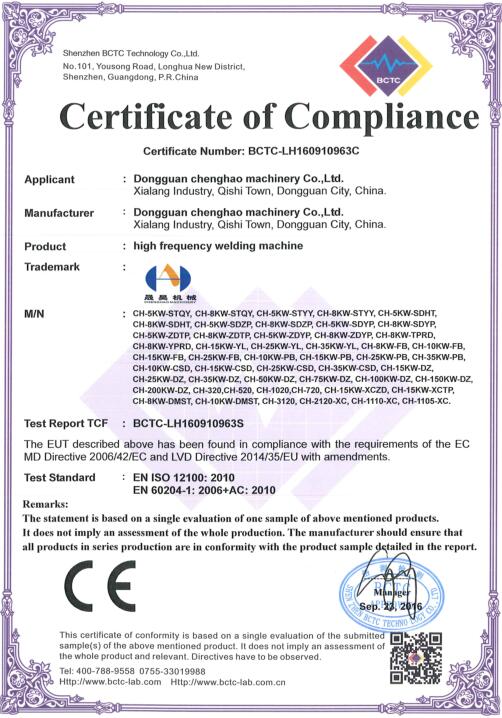 Machine de gaufrage à haute fréquence de TPU
Service des douanes
Services de pré-vente:
1. Fournir un soutien technique professionnel.
2. Envoyez le catalogue de produits et le manuel d'instructions.
3. Si vous avez des questions PLS contactez-nous en ligne ou envoyez-nous un courriel, nous promettons que nous allons vous donner une réponse à la première fois!
4. Appel personnel ou visite sont les bienvenus.
Vente de services:
1. Nous promettons honnête et juste, c'est notre plaisir de vous servir en tant que votre consultant d'achat.
2. Nous garantissons la ponctualité, la qualité et les quantités appliquent strictement les termes du contrat.
Service après-vente:
1. Où acheter nos produits pour la garantie d'un an et la longue vie entretien.
2. Service téléphonique 24 heures.
3. Un stock important de composants et de pièces, pièces facilement usables

Machine de gaufrage à haute fréquence de TPU

Contact: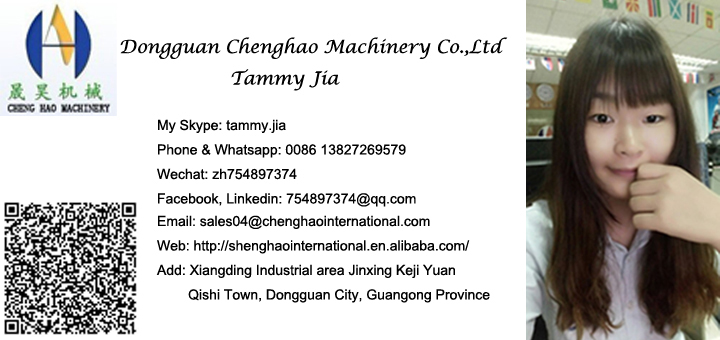 Groupes de Produits : Machine à souder à haute fréquence > Machine à gaufrage haute fréquence