Filtre à air comprimé Hot Air Welding Machine

La machine à souder à l'air chaud est superpériphérique, fait face à toutes sortes de tissus de pression difficiles. Peut ajuster la taille de puissance en fonction de l'épaisseur du tissu. Vibrateur adopte importé en fonction de l'efficacité de conversion acousticelectrical de l'épaisseur du tissu complètement. L'énergie ultrasonique est élevée, pas propice au chaud. Ensemble de moisissure à l'aide d'un support de roue à fleur de type coulissant, réglable en taille, facile à utiliser. La matrice inférieure utilisant des moules en acier à haute résistance, peut entraîner une rotation réduite réduisant le moulage et l'usure inférieure et une durée de vie durable. Le soulèvement des fleurs est pratique, de haut niveau.
Avantages de la machine d'étanchéité à chaud:
Découpe: coupe de bordure droite ou curviligne et traitement de bord pour la fonte, si lisse, pas de bords rugueux;
Scellage: deux ou plusieurs couches de tissu cousues sans fil remplaçant les aiguilles de couture, bonne résistance à la soudure;
Fabrication de trous: découpe les différents motifs de trous et traitement de la fusion latérale;
Découpe: coupure simple ou plus du matériau en même temps, et traitement de la fusion latérale sans bavures;
Forming: coupe simultanée, étanchéité et gaufrage pour réaliser la production en même temps.
Matériau approprié de la machine d'étanchéité à la couture à air chaud:
Toutes sortes de cuir et tissu artificiel, tissu non tissé, coton filé, film thermoplastique, pièce chimique en plastique. Tels que nylon, polyster, ABC, PC, PU, ​​PE, PP, PS, etc.
Spécification:

| | |
| --- | --- |
| Model | CH-2500 |
| Power | 2500w |
| Frequency | AC 220V,50/60hz 3P |
| Temperature | 50 to 700 |
| Sealing speed | 1 to 24m/min |
| Air pressure | 0.35 to 0.5mpa |
| Overall size | 1700*720*1550mm |
| Net weight | 400kg |
| Packing weight | 450kg |
| CBM | 2.65 |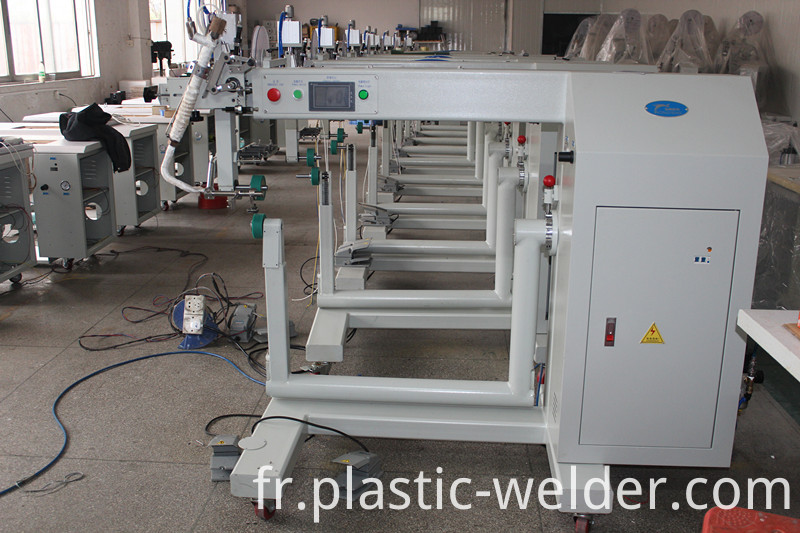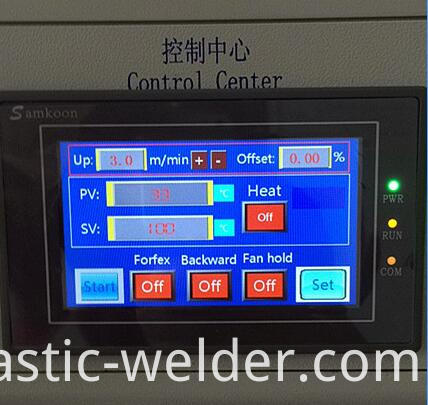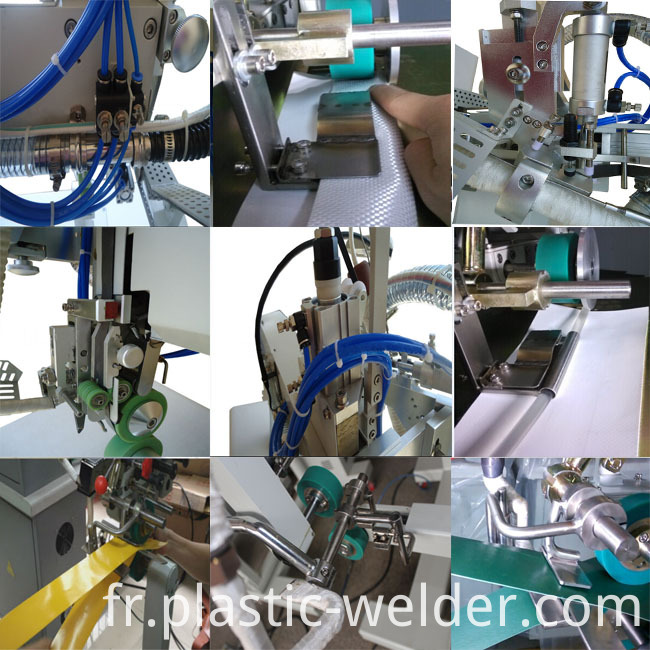 Filtre à air comprimé Hot Air Welding Machine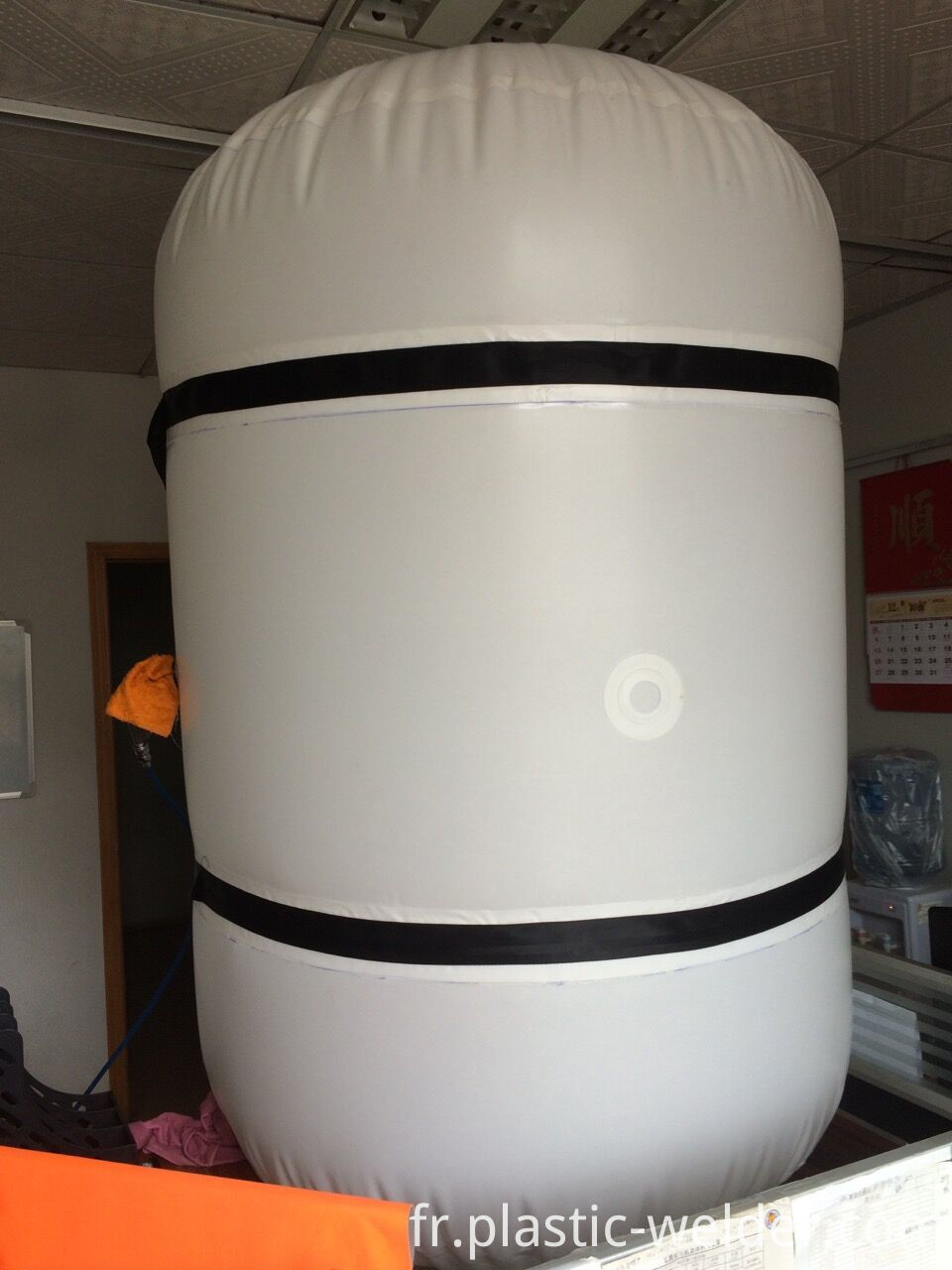 Filtre à air comprimé Hot Air Welding Machine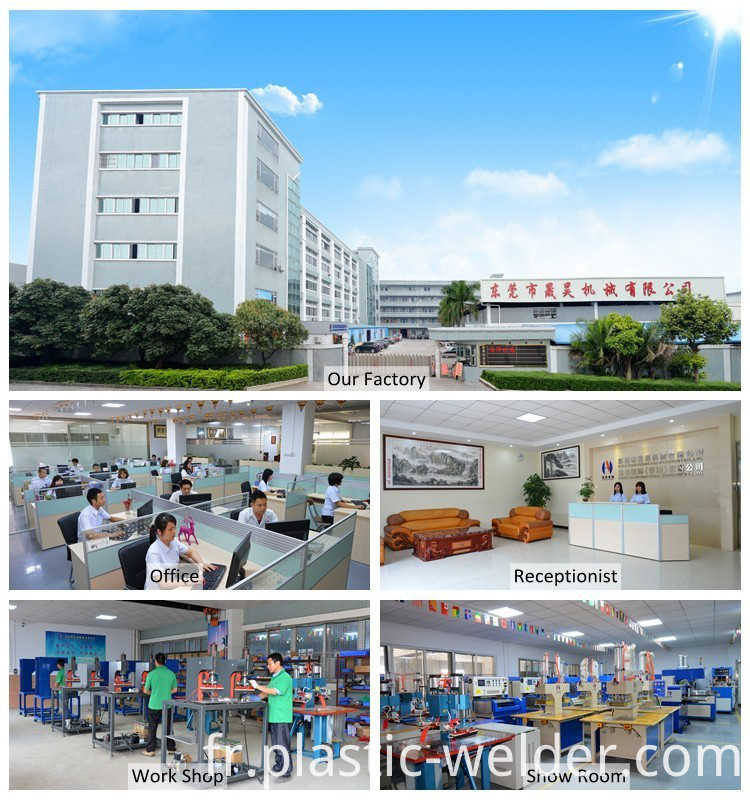 Filtre à air comprimé Hot Air Welding Machine
Service des douanes:
Services pré-vente:
1. Fournir un support technique professionnel.
2. Envoyez le catalogue du produit et le manuel d'instructions.
3. Si vous avez des questions, contactez-nous en ligne ou envoyez-nous un courriel, nous vous promettons de vous répondre à la première fois!
4. L'appel personnel ou la visite sont chaleureusement les bienvenus.
Vente de services:
1. Nous promettons honnête et équitable, il nous fait plaisir de vous servir en tant que conseiller en achats.
2. Nous garantissons la ponctualité, la qualité et les quantités strictement appliquer les termes du contrat.
Service après-vente:
1. Où acheter nos produits pour une garantie d'un an et une maintenance longue durée.
2. Service téléphonique 24h / 24.
3. Un grand stock de composants et de pièces, pièces facilement usées
Filtre à air comprimé Hot Air Welding Machine

Contact: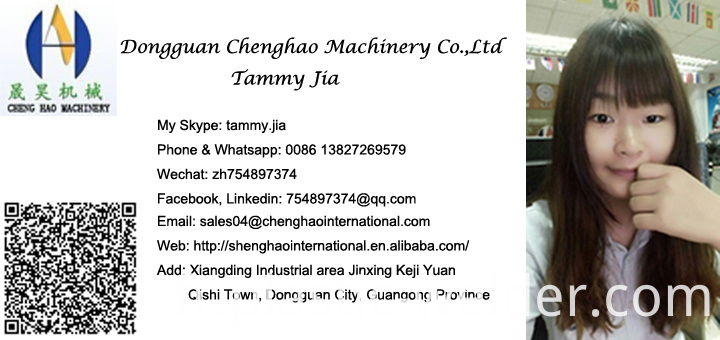 Groupes de Produits : Machine de soudure à air chaud